In an organization where communication is on the low, disarray creeps in. Misunderstandings lead to missed deadlines, lost opportunities, revenue drops and, of course, headaches. Not metaphorically, but the actual aching. So how do you encourage company-wide input and feedback? Well, one thing we know for a fact is that it takes more than a chatty manager 😉 Let's Hubgets!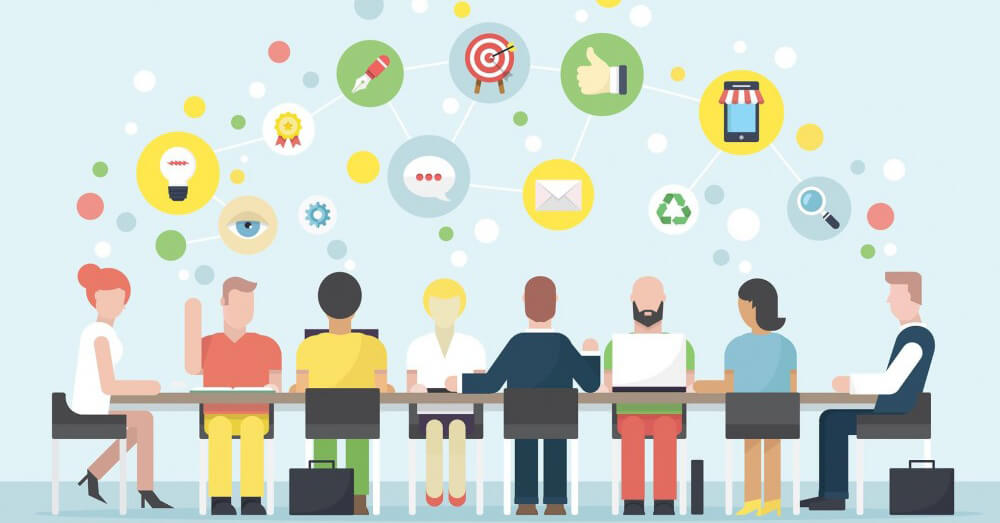 Teamwork should be fun
When people get together to create something, they feel a natural urge to contribute as much as possible to the end result, and also receive recognition and praise. This is what makes teamwork awesome, and we used this as the foundation of Hubgets.
Provided that you've set your mind to opening more communication channels between team members, your next step towards better internal transmission is to use an always-on app that keeps teams in the loop, with their knowledge tightly packed (hardware-wise) and evenly spread across the company for everyone to access and use when necessary.
Research shows that improved communication and collaboration through real-time technologies has the potential to raise the bar in productivity by up to 25%. But that's only measuring what can be quantified. This doesn't include the morale of your team, or their desire to deep-dive into their tasks. Hubgets measures that too, on top of everything else 😉
Meet me half way
Listening is important, so get input from the entire team. You cannot focus on this in all your meetings, however you can use our team-centric app 🙂 Hubgets Topics, for example, are group chats that can be used both as a collaboration tool and for building company knowledge. It gathers all the information routed throughout, making it instantly available to everyone involved. As for its other super powers, those include voice and video, IM, adjustable privacy levels for topics, status updates, a mood tracker, and others.
Bottom line, Hubgets lets everyone meet everyone else halfway, offering the flexibility to control the flow of information routed in and out the team, as well as externally (i.e. outside the organization). You can scale it up or down in accordance with your company's needs, leaving no stones unturned. For our part, our life in the office got so much better that now we can't imagine life without Hubgets. We hope it grabs you too 😀