If there was an award for the most loathed day of the week, Monday would definitely win the grand prize. It is the day closest and at the same time furthest away from the weekend. On Monday, professional life starts again after a small break that allowed you to experience freedom. It is the beginning of another five days of work and all the stress associated with that.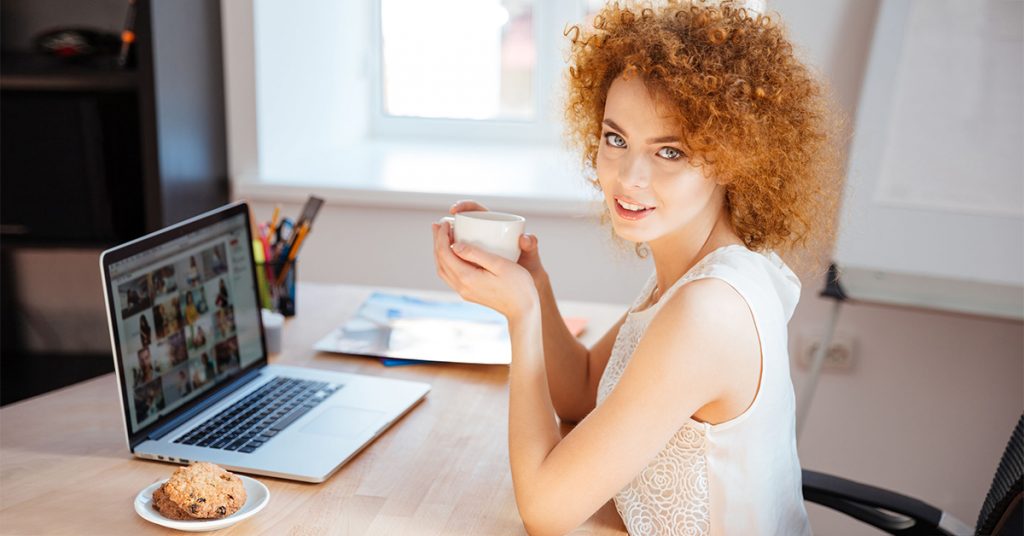 So how can you make this manic day a bit more bearable? That is the question we are going to answer in this article. We put together some advice that will hopefully help you set up for a productive Monday.
Leave work at work
You might be surprised to hear that the key to a happy Monday actually starts on Friday evening. When you leave the office after a hard week of work, make sure to sign out your work email and switch off your work telephone. In the best case situation, you will be able to keep those off until Monday morning.
If your job requires a bit of attention during the weekend, instead of being available 24/7, try to designate a time frame that suits your schedule the best. For example, assign one hour on Sunday morning to answering emails. Once you're done, move on with your weekend schedule and forget about work until the next day.
Avoid other types of work
Most people plan the most important chores for the weekend. Saturday is laundry day, Sunday is cooking day. Next, you start cleaning and you end up realizing that you've spent half a day working. Chores are important but also exhausting. At the end of the day you find yourself having less energy than after a regular workday.
Exhausting yourself during the weekend means that you will start the work week with a low level of energy. And that will only decrease until the next weekend. Avoid getting wrapped up in domestic work by scheduling chores the way you schedule any other tasks. If you are not done in the time you assigned, just schedule the remaining activities for the next day.
Practice your hobbies
Being involved in something that you're passionate about can bring you great levels of satisfaction. Be it painting ceramics, drawing, or playing the guitar, pursuing your passion will help you relieve stress and give you those positive vibes that will put you in a good mood for days.
Grow your business faster with efficient team communication!
Nothing can boost your productivity more than going to the office on Monday morning with a smile on your face 🙂
Spend time with your loved ones
Spending time with the people you love is another way of recharging and relaxing. Every person who has a family and works a full time job feels bad for not spending enough time with their spouses and children. Making up for that during the weekend is a great way to get rid of that guilt and boosting your happiness.
If you don't have a family of your own, use that time to catch up with your friends and have a good time.

Get out of your comfort zone
Doing the same thing for five days a week creates a comfortable routine that helps you get through the week and get things done. But at the same time, it can make your life feel dull, which eventually translates in a lack of motivation at work.
Prevent that from happening by spicing things up during the weekend. Get out of your comfort zone and do at least one thing that you don't usually do. Plan a camping trip in the woods, try rock climbing, go to a concert, or anything else that might give you a high boost of happiness and lift up your spirits.

Keep some routine
Even though getting out of your comfort zone for a few hours might be a great idea in order to disrupt the routine, keeping some of your habits during the weekend is actually recommended.
The most important is preserving your sleeping schedule. Even though it might be tempting to sleep until noon, this could cause more harm than good. First of all, it means less time left to do the stuff that you had planned, which were meant to improve your life. Second, by disrupting your circadian rhythm you will end up feeling tired and cranky on Monday morning, when you will need to return to the regular schedule. And that is the total opposite of how a productive day should start.

Get out of the house
Spending the whole weekend watching TV in your pajamas might sound like the ideal plan after a tiring week at work. But you must resist the temptation and do what is good, not what is easy. One of the best things you can do is spending as much time as possible outdoors, engaging in some sorts of physical activity. Go for a long walk in the park, ride your bike to run errands instead of using your car, or go swimming in the ocean.
Any form of exercises makes your brain increase levels of important neurotransmitters that alleviate stress and keep depression away. Besides that, exercises helps increasing your productivity, creativity and power of concentration. Some of the most successful entrepreneurs claim that physical activity is an important part of their success.
Have some alone time
Besides spending time with your family and doing major activities that will improve your mood and set you up for a productive week, you should also make time for the little things.
Waking up in the morning before everyone else might give you the perfect opportunity to perform those small activities that bring you pleasure but are usually overlooked. Drink your coffee while reading a magazine, do some crosswords, or simply sit and meditate in quiet. All these will help you relax and recharge for the upcoming week.

Start your week powered up
After two days of relaxation and joy, Monday morning should seem less of a burden. Starting the day in a good mood and with your energy levels up to the max will help you get through the day and overcome all the challenges with a smile on your face.
And the best part is that a productive Monday is only the beginning of a productive week 🙂