Only using this term — digital transformation — in this day and age, gives me shivers. By now, most businesses around the world should have already gone digital. But you know what they say, what you fear most usually happens. And this is how a pandemic has succeeded to change the unchanged.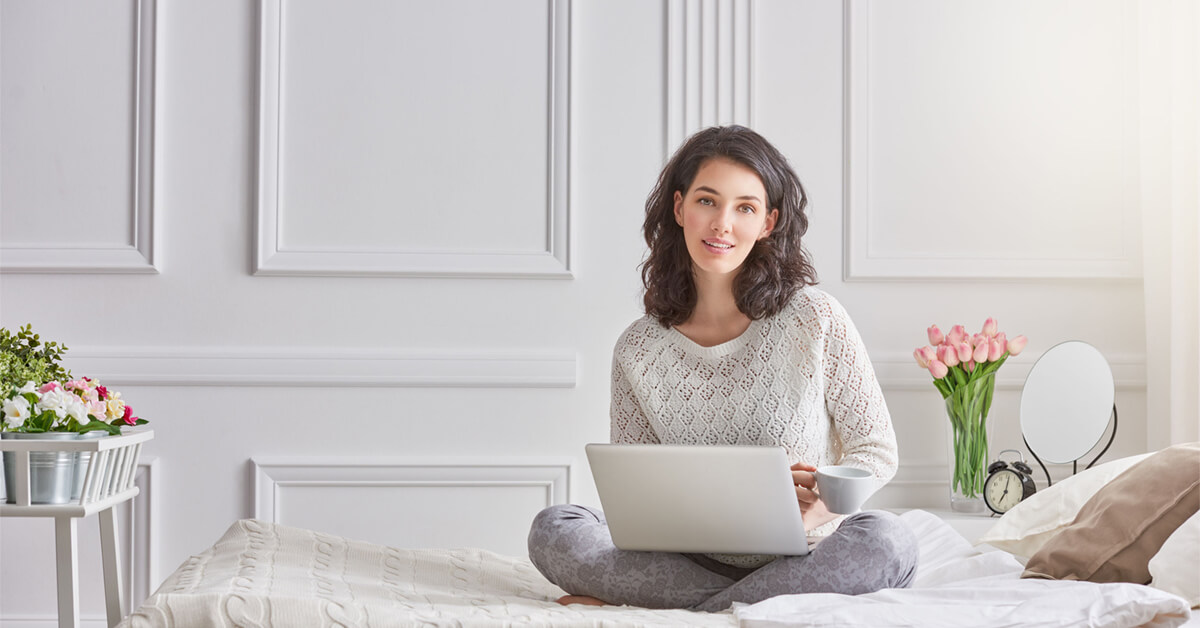 With millions of workers and customers staying home on lockdown, COVID-19 took the business world by storm. Brands have suddenly been scrambling to green-light projects and invest in digital tools. As eWeek put it, "Digital transformation equals surviving during the COVID-19 era." Because this is all about business survival.
The rationale behind
If your company has suddenly changed its tune and wants to invest in digital tools and resources, rest assured — you are not alone! And there are many possible explanations for this change of heart.
Old technology didn't get a passing grade
One of the main barriers to technology adoption and digital transformation are the legacy systems in place. Companies still use tools that were adopted a decade ago and processes that were developed in the 80s. As long as these systems worked, it was hard to justify replacing them.
Now, with the pandemic, the systems aren't working anymore. Internal data systems are hard, if not impossible to access remotely, creating calls to modernize data management. If companies expect their employees to work, they need to give them the right tools.
Grow your business faster with better team communication!
Finally, businesses are taking digital transformation seriously. The reasons are quite sundry:
Enhance employee collaboration
Improve workflow
Maintain employee productivity
Set leaders up for success
Business continuity
But if you look deeper, you'll find that all these reasons have a common denominator. Everybody wants to let communication flow in order to keep the business alive. Once you do that, you can move along to the other pain points.
Decisions are being made fast
Another reason why digital transformation is being prioritized is because of how quickly changes need to happen. Before, you would have been waiting for budget approvals and launch plans over (at least) two fiscal quarters. Now companies are approving budgets overnight and they're expecting systems by the end of the week.
To get an idea of just how much digital transformation is being prioritized because of COVID-19, OpsRamp surveyed 137 IT respondents in April 2020 to gauge changes in budgets and planning. The results are staggering:
61 percent of companies plan to accelerate digital transformation in 2020.
58 percent of companies expect a moderate to significant budget increase to handle digital transformation projects.
62 percent list IT security and compliance as their top digital priority right now.
42 percent report remote work and collaboration as a major focus.
While IT teams may have been overlooked in previous years, they are the primary focus as companies work to stay operational during the pandemic.
A few industry experts have also noticed this sudden change of heart by executives. Tom Fishburne, aka the Marketoonist, has been creating digital transformation comics for years. They each have a similar theme: companies like the term digital transformation but lack the resources, know-how, or even courage to embrace it. COVID-19 has changed that. Now, if companies want employees to communicate, collaborate, and meet deadlines, transformation is a must.
Companies still need to choose what to prioritize
Even with this huge rush to transform how teams work, there are still only so many hours in the workday and so many IT professionals on staff. Companies will still need to determine what to prioritize and what part of the transformation to push to the back burner. Tony Anscombe, Chief Security Evangelist for WeLiveSecurity says of these priorities for organizations:
"The core elements include: migrating from on-premises systems to hybrid clouds, modernizing financial and operational software, improving the customer experience using technology, and creating a more dynamic and flexible working environment."
Not all of these projects can be achieved overnight. And while many employees are happy that their company is moving quickly into the digital era, a lot of this work still takes high-level planning to execute properly.
Teams need to vet vendors, develop a plan for transition, and create backup strategies. Moving forward too quickly could cause worse mistakes than if they had stayed with the same system.
The day the spark was lit
Digital transformation during the COVID-19 pandemic may seem like a gift — and in many ways, it is — however companies still need to be responsible. Rushing to go fully digital could cause more problems in the long-run and leave employees with worse systems than those they had before.
Understand your needs, create a plan, and prioritize before executing on major overhauls and changes. And don't forget why you're doing it! Enable your employees to work productively regardless of their location and keep the business going.
Have an easy transformation and stay safe 🙂