In the past decade, many companies have benefited from making the transition from hardware-based data storage systems to cloud services. In fact, 87 percent of companies reported business acceleration from their use of cloud services. This is good news for sales professionals who sell these services and try to nurture leads who might be interested in them.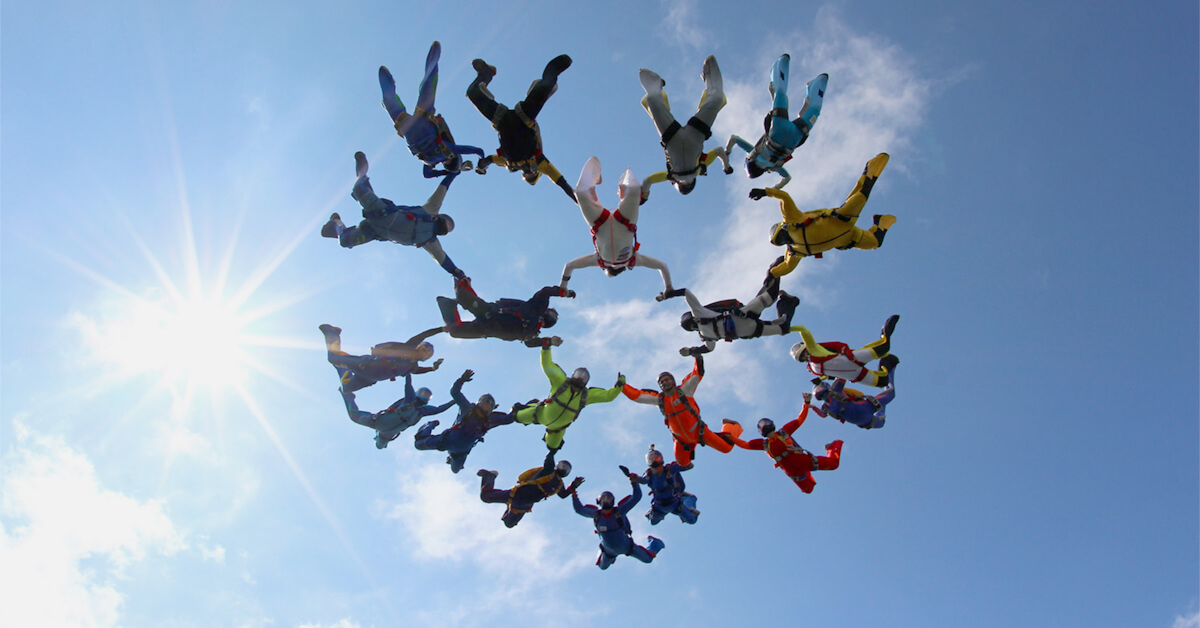 However, just because the product speaks for itself (or you think it does), it doesn't mean there won't be challenges in the sales process. It is never easy!
Cloud computing – clear or foggy?
It's 2020, but the concept of cloud computing is still a mystery to many people. They use the cloud. They want it. Yet, with so many options available, it can be hard to separate one product from another.
Use these best practices as a guide for your sales strategies as you work with different leads to close the deals.
Understand the state of technology in the organization
In all likelihood, you aren't selling customers on a new product or new way of managing data. Instead, your pitch will focus on the customer's existing products and how your brand can offer a better experience.
Consider the January 2020 survey by McAfee which found that 79 percent of companies store data in the public cloud and 52 percent of those that use cloud services have experienced data breaches. With this data, you can change your approach to convince customers that your services are safer and more reliable than the ones they currently have (or your competitors).
A good metaphor for selling cloud services in 2020 is selling a customer a car. You don't need to convince them that a car is faster than taking the bus. Instead, you will have to explain why they need a new model and why your brand is best.
Know the jargon familiar to your lead
One of the biggest challenges of selling cloud services is finding the right language to use. Technology can be confusing to understand. Shifting your messaging and wording is key to making the sale.
If you assume your lead doesn't know much about technology, you could come off as condescending or seemingly mansplain your product to them. Conversely, your lead could get lost in your jargon and feel overwhelmed or confused.
Grow your business faster with better team communication!
Remember how important it is to have listening skills? Take time to listen to your leads. Find out what cloud services they currently use or even how they manage data. Ask a few key questions and listen intently to their responses. This way, you can learn what they know and start speaking their language.
You can also use quick checks-ins during the sales process to see if you need to go over more information or not. This will also make your sales pitch more conversational and authentic, allowing you to connect deeper and more effectively.
Turn different team members into vendor advocates
One of the challenges of selling SaaS is that you need to pitch different stakeholders across various departments. It's not just one person (the CEO or CTO) deciding whether or not they like your products. Instead of treating each team member as a new obstacle to overcome, use this process to win stakeholders over and turn them into advocates.
One survey conducted in February 2019 found 90 percent of chief information security officers (CISOs) are confused about their role when it comes to securing data in a SaaS environment or through a cloud service provider. If you can work closely with CISOs to show how the product meets their needs or explain what they have to do to secure it, you can win their vote to choose your business. Your goal: to show this person that the data is secure and they can be more effective in their role as a result of your solutions. 
Additionally, work with stakeholders in all levels of the organization, not just the C-Suite. A middle manager or entry-level employee might have more clout than you realize, especially if they're the ones using and managing the cloud services the most each day.
Tie cloud services to concrete benefits
It can happen that you're pitching to someone who does not have an IT background or doesn't understand the cloud. In such a case, tie your pitch back to their experience or something that they understand.
For example, consider this 2018 survey of more than 12,000 workers. It found 51 percent of workers at technology laggard organizations are frustrated with their employers and 11 percent are frustrated enough to want to quit.
Poor technology solutions can lead to lower productivity, higher disengagement, and higher turnover rates. In turn, these directly affect the company's profits because of recruiting, hiring, and onboarding costs. Even if you're pitching a business owner who isn't tech-savvy, you can still highlight the dangers of losing the very employees who are.
Good sales start with quality research
With a product like cloud services, you need to know the businesses you're reaching and develop a plan to close the sale based on their current knowledge, language and needs.
Sending out mass pitches and following a cookie-cutter sales process won't allow you to make the meaningful connections and strategic in-roads you need to sell your cloud services.
With the right plan, the proper message, and by finding the sweet spot, you can do it — you can sell them your cloud services.