Customers are the lifeblood of any business – and keeping them happy ensures they stay loyal to your company. This is why great customer experience is crucial. In fact, an estimated 52 percent of Americans have switched their allegiance from one brand of retailer, cable provider, bank or other establishment because of poor customer services.
High-quality customer experience must be prioritized to thrive in our consumer-driven world. However, the success of your customer service approach is only as effective as the health of your internal communication.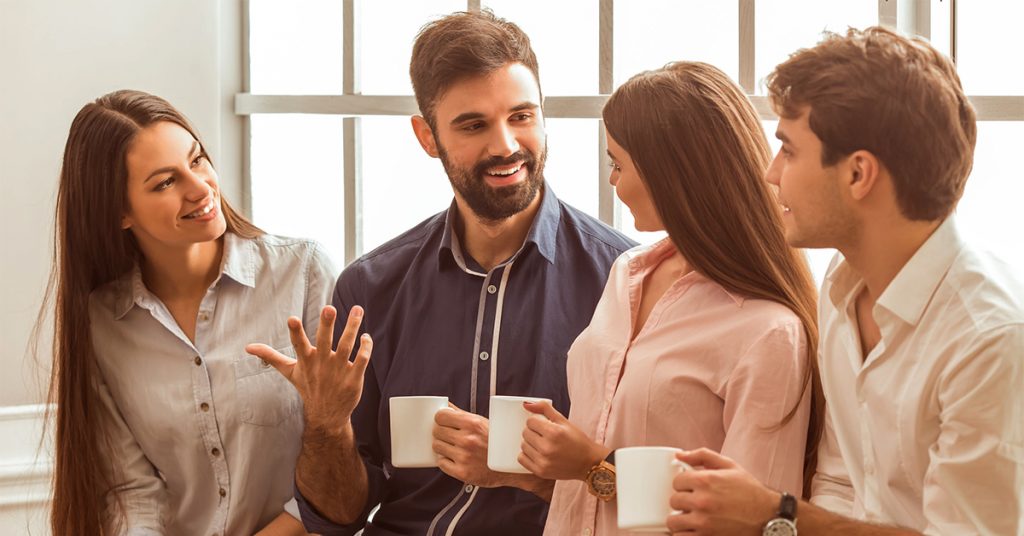 The deep link between internal communication and customers
Clear, strong and reliable dialogue between team members is critical to making quick decisions. This will keep customers happy and it will present a seamless and united front as an organization.
If you're suffering from poor customer experience, consider how you can improve from the inside out with these simple ideas. Here's how better team communication can empower your customer service.
It prevents silos from being formed
The silo mentality refers to a business model in which various departments function independently of each other. This disrupts the flow of information from one part of the organization to another. Disruptions like that can foster an environment of competition and confusion, rather than collaboration.
Instead of one touch point for consumer interaction, a siloed company creates a disjointed experience. So much so, that 41 percent of customer relationship management experts identify this as a tremendous barrier in securing clientele, according to Destination CRM. Conversely, unified internal communication minimizes silos. Furthermore, it allows you to develop an integrated channel for customer service.
A simple way to eliminate silos is to implement an online communication and collaboration app, like Hubgets. This makes it easy for teams to talk to one another and facilitates cross-departmental communication.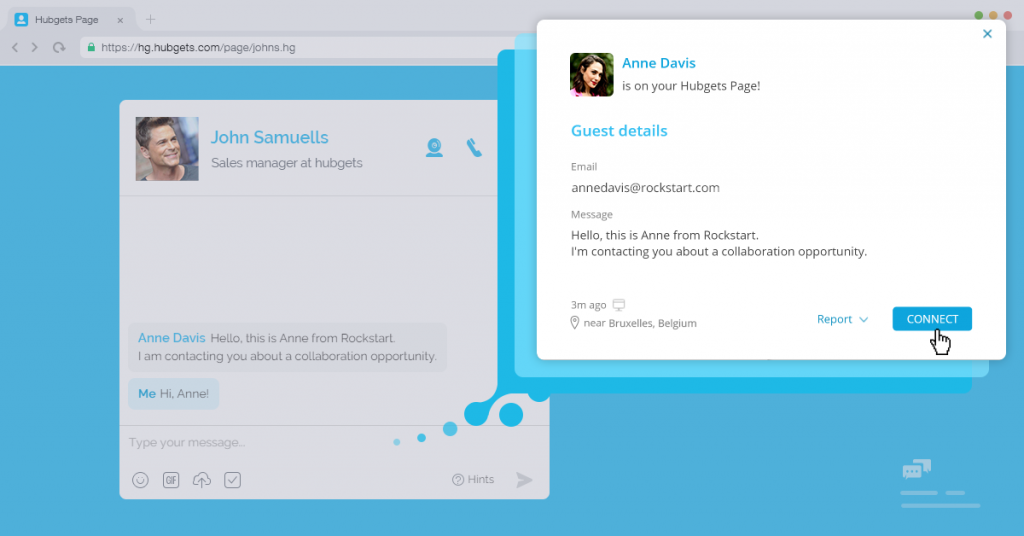 Additionally, with Page by Hubgets, customers can easily get in touch with your team in real-time via chat, voice or video call. They don't need to install any software or create any new account, they simply click on a link and open a browser window. This way, you speed up the communication between your team and your customers and take user experience to a whole new level.
It creates a culture of expertise and knowledge-sharing
When both the supervisors and employees communicate with each other in a decisive and consistent manner, this promotes a culture of expertise. A team that is informed and updated on all internal processes of the business is more empowered to create a positive customer experience.
Grow your business faster with efficient team communication!
Robust communication also streamlines organizational efficiency, and has a direct correlation to employee performance and engagement. In turn, this influences consumer retention. An engaged workforce is associated with "reduced business costs" and "improved business outcomes". Based on data from Deloitte's global human capital trends, this is a higher level of customer satisfaction.
Prioritize knowledge-sharing communication in your organization. Set aside time for group brainstorming sessions. And use mentor programs that allow everyone to grow in their role.
It shapes transparent goals and vision
Modern consumers crave authenticity. That image is projected through a well-defined vision that comes through in every interaction, including customer experience.
When communicated transparently, this sense of overarching purpose will orient team members around a shared goal which allows you to present a harmonious experience. This internal communication embeds what Elena Bajic, Founder of Ivy Exec, calls "vision DNA". Bajic says that "if the vision DNA is there from the early stages, as you grow the company," it will be "visible and accessible" to consumers.
Sometimes, defining communication goals is as simple as writing them down and keeping them in a shared space. Write the team goals on a whiteboard that hangs where everyone can see it, enforcing the group vision for every employee.
It results in a more innovative brand
In the rapidly shifting landscape of this modern business world, innovation allows you to keep the interest and attention of consumers. It equally enables you to distinguish your brand from competitors. But an ecosystem of innovation can only happen if the internal communication encourages and reinforces creativity.
This freedom of dialogue ensures that people are celebrated for their different points of view and allows all employees to leverage their strengths. Some of the best ideas come from employees. When it comes to innovating your customer experience, the people talking to customers every day are likely the ones who know how to make the process better 🙂
Improve team communication and the rest will follow
The future of your business hinges on the experience you curate for consumers. Your products and deliverables can be unmatched in quality, but if the customer relationships are lacking, your conversion rates are bound to suffer in the long-term.
In order to scale the business, your customer experience needs to be unified, smooth, memorable and efficient. To make that happen, focus on how you can improve communication internally first.